American Heart Month – Smoking is a Major Risk Factor for Heart Disease. Besides causing breathing problems and lung cancer, smoking is also a major cause of cardiovascular (heart and blood vessel) disease.
Cigarette smoking accounts for about one-fifth of all deaths from heart disease in the United States.
Smokers have a two to four fold increase in coronary artery disease and about a 70 percent higher death rate from coronary artery disease than do nonsmoker.
Smoking is a major risk factor for heart disease.
Smoking is the No. 1 cause of preventable disease and death.
According to the American Heart Association– cigarette smoking is the most important preventablecause of premature death in the United States, accounting for 440,000 of the more than 2.4 million annual deaths.
Massachusetts' Campaign to Stop Smoking. 1-800-Quit-Now
STOP NOW! You'll be glad you did. 🙂  Contact me for information that can help you stop.
April 7th – My 22nd Anniversary of Stopping Smoking! I smoked for 22 years and I am a NON-Smoker, for 22 years! Five years into smoking cigarettes, I began to look for help stopping. I knew how bad it was for my body, hated the smell, the taste, and the lack of control I felt. I was already hooked on nicotine. Addicted to cigarettes since the age of 15, it took me another 17 years, multiple attempts, a combination of tools and support and a healthy, determined mindset that finally led to my success. After years of trying, I made the decision to STOP.  In order to remain FREE from Cigarettes, I began working in Smoking Cessation & Tobacco Treatment, as part of my professional practice. Helping Others Succeed in Smoking Cessation is Joyful. 
Want to Stop Smoking? There's an app for that. Review of smartphone applications for smoking cessation. Smoking and ways to stop smoking are multi-faceted. Ask your doctor for help. Contact me for evidence-based, adjunctive, supportive therapy for smoking cessation.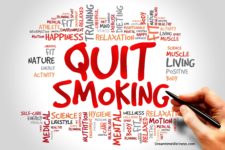 Testimonials – 
"Happily Smoke-FREE! Thank you again!" — S.J. Peabody MA
(Successful Smoking Cessation since 2012 With Hypnotherapy and Tobacco Treatment Counseling.)
"My visit to you and your expertise in smoking cessation exercises provided the spark that led me down…and keeps me on… what I call the Yellow Brick Road, which is my smoke-free environment."            — Bill S.  (Smoke-Free since 2011, with hypnosis)
"I thank you, and my grandchildren thank you."— Cynthia Z.  (Smoke-FREE since 2002 after 1 session.)
"Choose a job you love, and you will never have to work a day in your life."  — Unknown
Best in health,
Karen
Sources and More Information:
Centers for Disease Control and Prevention (CDC)
Disclaimer: This blog pro­vides gen­eral infor­ma­tion and dis­cus­sion about health and related sub­jects. The words and other con­tent pro­vided in this blog, and in any linked mate­ri­als, are not intended and should not be con­strued as med­ical advice. If the reader or any other per­son has a med­ical con­cern, he or she should con­sult with an appropriately licensed physi­cian or other health care worker. Never dis­re­gard pro­fes­sional med­ical advice or delay in seek­ing it because of some­thing you have read on this blog or in any linked materials. If you think you may have a med­ical emer­gency, call your doc­tor or 911 immediately. The views expressed on this blog and web­site have no rela­tion to those of any academic, hospital, practice or other insti­tu­tion with which the authors are affiliated.