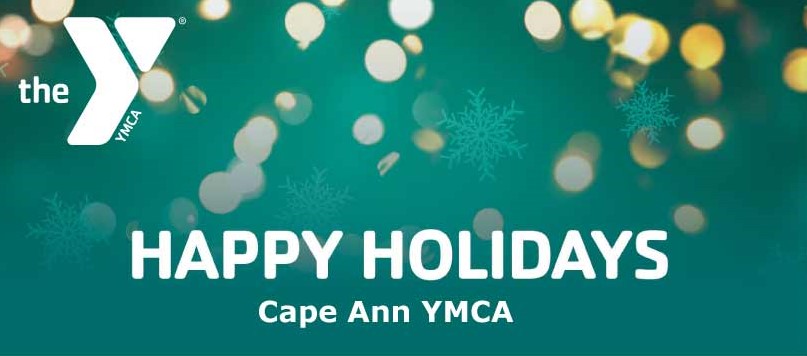 GIVING THANKS FOR THE GIVING TREE

Each year our Giving Tree is a clear reminder of what our Y is all about…community.  Thank you to everyone who took a tag (or two!) to help children and families in our Y community. All our tags are gone! We would not be able to support our families in need during this holiday season without your generous support. Thank you for joining us in spreading some holiday cheer.

We wish you and your loved ones a happy, healthy, and safe holiday season!
---
HOLIDAY HOURS

Friday, December 24th – CLOSING at 12:00 noon
Saturday, December 25th (Christmas Day) – CLOSED
Sunday, December 26th – 9:00 am – 2:00pm
Friday, December 31st – CLOSING at 12:00 noon
Saturday, January 1 – 8:00 am – 5:00 pm

Remember, if you want to get a workout in on one of the days our facilities are closed you have unlimited access to Y Wellness 24/7, our virtual platform where there are hundreds of classes to choose from!

DECEMBER VACATION FUN!

Spend vacation at the Y with Open Gym, Special Events, Family Swim and more! 
Click here for all the details!
---
AQUATICS NEWS

Liquid Gyms are here! Our pools are not just for swimming. Our Ys are some of the only facilities in the area to offer specialty submerged equipment including Water Treadmills, Water Bikes, Aqua Poles (think TRX in the water), Water Trampolines and Glide Fit floating fitness mats. In fact, our YMCA is the only Y in the country that hosts the Aqua Pole equipment and fitness experience.

We also offer new group exercise classes in the pool including S'WET (Structured Water Exercise Training), Deep Water Boot Camp, Dual Depth Circuit and Aqua Strength.


More Parent/Child Swim We heard you! Many of our families have asked us to explore an 8 week session for parent/child swim. Registration will open soon and the 8 week session will start on Jan 3, 2022. Same great experience with the staff you know and trust. As always, it's FREE to family members.
---
Get lifeguard certified and Train to Save
Lifeguard shortages continue to cause pool closings. The Y is running a series of lifeguard classes to help combat the problem and make our community safer.  Give back to your community this holiday season, get certified as a lifeguard!  Learn more
---
JOIN OUR FIND YOUR FIT CHALLENGE

Check out our NEW fitness challenge: Find Your Fit is running now to January 31st! Join in the fun and complete 15 group exercise classes and you'll be entered to win a $300 gift card! PLUS, all challenge participants will receive a fun YMCA swag item.

Join the Challenge!

---
KEEP AN EYE OUT FOR OUR NEW VIRTUAL Y PLATFORM – YMCA360

YMCA360 will revolutionize your virtual workouts from home or on the go. Enjoy our exclusive collection of on-demand and livestream classes, on all your devices in cinematic 4K. Experience YMCA360, wherever you are and whenever you want, and experience healthy living for all. Stay tuned for more details as we launch this incredible virtual health and wellness platform.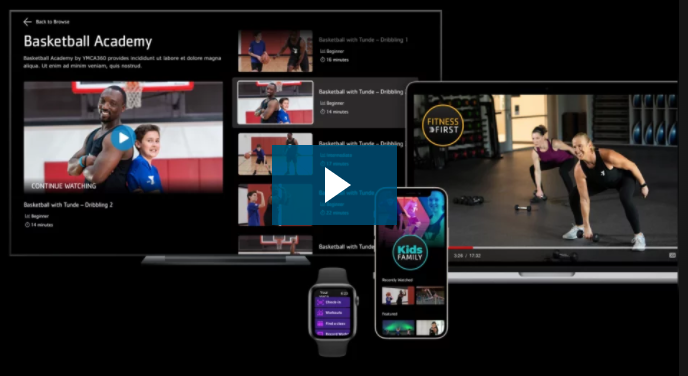 ---
PICKLEBALL

This sports craze is sweeping the nation and we are dedicating more than 70 weekly hours of gym time for all the Pickleball fun! Visit our Schedules Page and click Pickleball for dates and times! Pickleball is great for all ages from beginners to seasoned pickleball players, this game is fun for everyone! Be on the lookout for information on private and beginner lessons, rating clinics and local leagues and ladder play.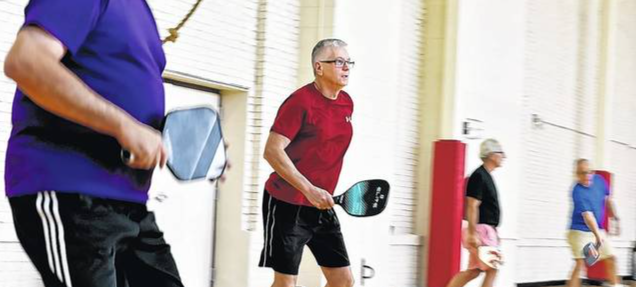 ---
YOUR SUPPORT, OUR MISSION

The Y is more than our people and places, we are a purpose. Your membership this year has been so meaningful to us. Thanks to you, we were able to stay open, and provide critical programs and services to front-line workers, and all families in our communities. You fuel our purpose.

---