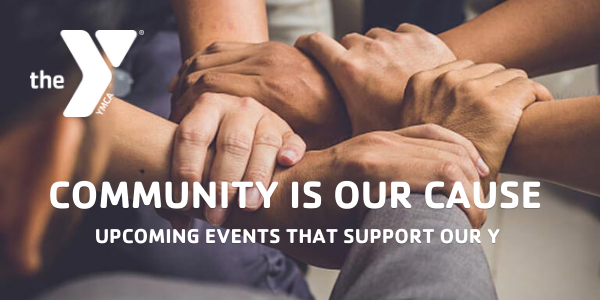 Strengthening the community is at the core of everything we do. We are so grateful for our donors, volunteers, staff, and members who join us for our community events that raise critical funds that support the Y.

All funds raised ensure that we can continue to be a vital resource for adults and families who need us the most.

Check out our events below and join us in creating a far-reaching, positive impact in the 25 cities and towns we serve!Don't Miss the Beverly Homecoming 5K

Thursday, August 4, 6:30 PM
Lynch Park, BeverlyRegister for the Homecoming 5K TODAY!
Run, walk, or stroll with us and support the Y and our Corner Stone initiative, a collaborative program that provides FREE membership and support to individuals with cancer, those in treatment/recovery and their immediate families.

More Road Races, More fun!
Click here for ALL race dates, times & to register
Tee Off For a Great Cause!

Greater Beverly YMCA Golf Tournament
Monday, September 12th
Essex County Club, Manchester by the Sea
Essex County
Glen T. MacLeod Cape Ann YMCA Golf Tournament
Monday, October 3rd
Bass Rocks Golf Club, Gloucester
Bass Rock