Two Additional Reiki Shares/Clinics this month – in memory of a dear friend and colleague.
Sunday, October 27,  1:00 – 4 pm. Greene ME
Monday, October 28. 5:15 – 8:15 pm. Manchester-by-the-Sea, MA.
Amyotrophic lateral sclerosis (ALS), also known as motor neuron disease(MND) or Lou Gehrig's disease. This month's donations will be donated to support the ALS MA Chapter's efforts to better treat and defeat this disease.
So far, there is no cure and only two medications approved for treatment by the Food and Drug Administration (FDA).
This month, our Reiki Shares/Clinics are offered 'in memory' of dear friend and colleague Nancy Earabino, Western Usui Reiki Teacher/Komyo Reiki Shihan, a nurse who offered reiki for many years at Anna Jaques Hospital in Newburyport MA, North Shore Medical Center in Salem, Peabody and Danvers MA and at many charitable events, including the NSMC Cancer Walk, MGH Brain Cancer Support Group, Friends of Mel's, Reid's Ride and LungForce. Nancy spent her life in service to others, and gracefully accepted everything that came her way.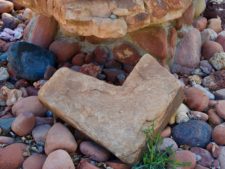 This is also Breast Cancer Awareness Month: Prevention, Early Detection and Treatment Saves Lives. Ask your doctor about a screening mammogram.
Our Monthly Reiki Share/Reiki Clinics (1st Tuesdays) offer low-cost reiki sessions 'by donation' and help support people undergoing treatment for Breast Cancer, offering low-cost reiki sessions ('by donation.')
'Rest. Relax. Rebalance. Re-energize. Renew. Restore.'  
Preliminary research indicates that reiki may help decrease pain and anxiety, and improve comfort and sleeping, with patients reporting generally feeling better.
Reiki Trainings also available. The practice of Reiki Ryōhō begins with self-reiki for self-care.
Contact Us for More Information on these and other programs, and to Register in Advance. Email: dreamtimewellness.com or phone: 978-283-4258.