Komyo ReikiDo; a 'Keep it Simple' Reiki System from Japan – "Place Hands. Surrender. Smile." 
Hyakuten Sensei, Buddhist monk from Kyoto Japan and Founder of Komyo ReikiDo™ (formerly Komyo Reiki Kai™ ) will be offering a Shinpiden (Teacher) Reiki Training Workshop, for his first-time in Sedona Arizona. Reiki Teachers from all lineages from around the globe (in-person training only) are invited to attend.
Friday through Monday, April 24 – 27, 2020.
'Introduction to Reiki' and Reiki Share. Open to All. Reiki Practitioners and Non-Practitioners alike are welcome to come hear Sensei speak about the origins of Reiki Ryōhō (Japanese Healing Art/Method). Participate in a Reiki Share with Reiki Teachers from all over the globe. Friday Night. April 24. 5:00 -8:00 pm
Join in Reiki a Mawashi (Circle) for Earth Day (Wednesday April 22) and Arbor Day (Friday April 24). An auspicious time to hold a Global Reiki Gathering, for the purpose of peace and healing, for ourselves, others, and the planet.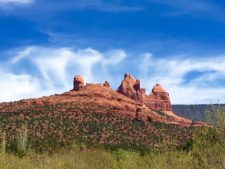 Sedona Arizona is known for its beautiful red rocks and scenic views. Add on extra days when you come, to enjoy walking and meditating surrounded by beautiful nature, hiking, biking, local tourist attractions, shopping and more. While here, visit the Grand Canyon, one of the 7 Natural Wonders of the world, just two hours away by car.
For Details and to Register, Contact Reiki Teacher Karen Pischke, BSN, RN: dreamtimewellness@gmail.com or call 978.283.4258.